Dennis Baldwin
Sermon: Called according to His Purpose
Title: If God is for us who is against us?
For 30 years he pastored at Grace Fellowship Church of God in Front Royal, Virginia and also pastor in Illinois, North Carolina. Dennis was mentored by Pastor Z. B. Duncan in Lenoir, North Carolina and by the Church of the Resurrection Hope elders and leaders. He is licensed and ordained by his home church in North Carolina, by the Southeast Conference of the Churches of God and by the Church of God General Conference.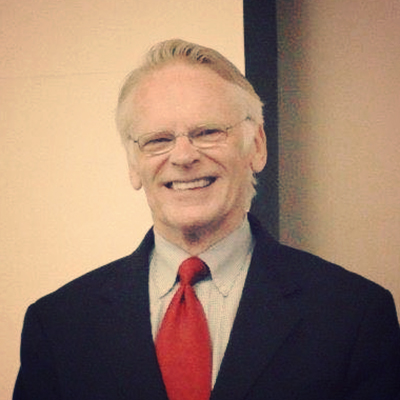 Anthony Buzzard
Title: Operation Kingmaker: From Dust to Kingship
Thesis: It is a simple fact that the phrase "Gospel of the Kingdom" is absent from evangelical Gospel presentations. This means that the destiny lost in Adam and regained in Christ needs to be reintroduced to vast numbers of evangelicals in so-called Bible-believing churches.
Born in Surrey, England; educated at Oxford University and Bethany Theological Seminary. MA in theology and modern languages. Part-time staff of Atlanta Bible College. Anthony continues to write, teach and travel, fulfilling a life-long desire to make the best of Bible scholarship available to the wider churchgoing public. Served as co-editor of A Journal from the Radical Reformation. Married to Barbara with three daughters.
www.wikipedia.org/wiki/Sir Anthony Buzzard

Kegan Chandler
Title: Origins of Sin: The New Heretics and the Metaphysics of Disobedience (Part 1)
Thesis: Since the early fifth century, Augustine's Doctrine of Original Sin has influenced the way many Christians think about God, themselves, and their ability to obey. But is it true that Christians have always believed and taught this doctrine, as Augustine claimed? Did Augustine invent the doctrine himself? Or did Augustine import heterodox ideas into the catholic faith, as his ancient critics alleged? The historical quest for these answers forms Part 1 of this new study about sin and obedience.
He's author of The God of Jesus in Light of Christian Dogma (2016) and has published several articles about historical Christianity and paganism. He's an award-winning screenwriter, and writes for his blog on Church History, 'Buried Deep,' co-founder theGodofJesus.com and currently sits on the board of New Life Ministries of America, Inc., producing Christian literature and financing overseas missions since 1994. He currently lives with his wife and sons in Houston, TX.

Sean Finnegan
Title: The Trinity before Nicaea
Thesis: Sloppy research methodology, cherry picking texts, and anachronistic presuppositions dominate the quest to find the doctrine of the Trinity before Nicaea. Though apologists are keen to prove the "cults" wrong for denying the Trinity, they often stoop to appallingly flawed tactics as they hunt through the ocean of ante-Nicene literature, looking for a few silver bullets to put down those who dare to say that the church has not always believed, understood, and taught the doctrine of the Trinity. In this presentation, I intend to expose some of the more glaring methodological blunders of Trinity apologists while setting the record straight about the infamous Nicene Council of a.d. 325.
He's a pastor at Living Hope Community Church, NY. He's married to the beautiful and talented Ruth with whom he has 4 boys. He holds an MA degree in Early Christian History from Boston University, a Bachelor's in Theology from Atlanta Bible College, and a BA in Computer Engineering from Rensselaer Polytechnic Institute. For more about Sean, including his podcast and articles, visit Restitutio.org.

J.Dan Gill
Title: God, Christ and the Spirit of God in Revelation
Thesis: What can we learn about God from apocalyptic literature? This presentation takes up the matter of who God is in the Book of Revelation. Irrespective of particulars with regard to our understanding of the visions and imagery – what do we learn about God and his Christ from these amazing writings?
J. Dan Gill is editor-in-chief at 21st Century Reformation and author of The One: In Defense of God. J. Dan is a graduate of the University of Tennessee. He has done course work in biblical languages at Vanderbilt Divinity School and Belmont University. Much of his academic work has been in the field of church history.

Kenneth LaPrade
Title: Emerging From Water
Thesis: A contextual study focused on 1 Peter 3. Why is baptism in water graphically linked to the resurrection of Christ, his subsequent visit to the spirits in prison, and the flood itself that followed the ancient rebellion of those imprisoned spirits? How is this vast, connected historical context relevant to the vital truth of making the pledge of a good conscience toward God?
Ken holds a B.A. in Religions from Southern Methodist Univ. (S.M.U.) 1975. He has been a Bible student since 1972 in several U.S. locations, Spain, and Mexico. He has worked as a Language Arts school teacher, specializing in helping kids with behavioral issues for 35 years. He's married to Luz del Carmen. They have been blessed to raise 3 sons while working as teachers and pastors of home churches on both sides of the border, in Juarez, Mexico and El Paso, Texas.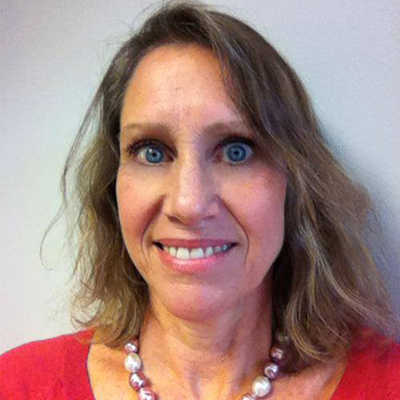 Alane Rozelle
Title: The Few. The Humble. The KOG'ers
Thesis: Applying the world's military practices and procedures for making war in the heavenlies.
She was born in Indiana and holds a B.S. Int. Agr. Purdue U., 1979. She served as a Peace Corps Volunteer, Belize and a Youth With A Mission volunteer, with missions experience throughout Central America, Peru. She earned a B.A. Biblical Th. Oregon Bible College and an MA in Spanish, Central Michigan U. & Universidad de Alicante (Spain), 2011. She worked for Dept. of Human Services, MI and taught college-level Spanish. She currently serves in academic & language assistance for English language learners. She lives in Pierson, MI with husband Steve.

Bill Schlegel
Title: Making himself equal with God John 5:18
Thesis: After a brief examination of the geographical significance of the healing of the lame man at the Pools of Bethesda in Jerusalem, Bill will consider the statement in John 5:18 that by calling God his own Father, Jesus was making himself equal with God. Should this statement be understood as a claim to deity (an equality of essence), or is the claim better understood in light of the Hebraic proverb: "the one sent is equal to his sender" (an equality of representative authority)?
Bill taught Bible in Israel for over three decades, first at Jerusalem University College and then at The Master's University, Israel Bible Extension. He's the author of the Satellite Bible Atlas. Just over a year ago Bill came to the understanding that the LORD is one, and Jesus the LORD's human Messiah. He's married to Stephanie. They currently live in TN with the 2 youngest of their 5 children.

Dale Tuggy
Title: How not to argue from the Bible to the Trinity
Thesis: Arguments from the Bible to the Trinity are almost always poorly constructed. In this presentation I explain many shortcuts used by apologists and others and suggest what a successful argument would look like.
Dale was a Professor Dept. of Philosophy, SUNY Fredonia. He holds a PhD from Brown University. His publications include Theology Today and Stanford Encyclopedia of Philosophy. Dale is married to Candise. They have 3 children and live in TN.

Carlos Xavier
Title: A Change in the Law: A Change in Preaching the Gospel
Thesis: We will explore the question of whether or not Jesus lived and died observing the letter of the Law of Moses.
Carlos grew up as an agnostic in Sydney, Australia, before becoming a Christian unitarian in 2006. He lives with his wife in Fayetteville, Georgia and currently works for Restoration Fellowship managing the YouTube/AbrahamicMovement channel and various other websites.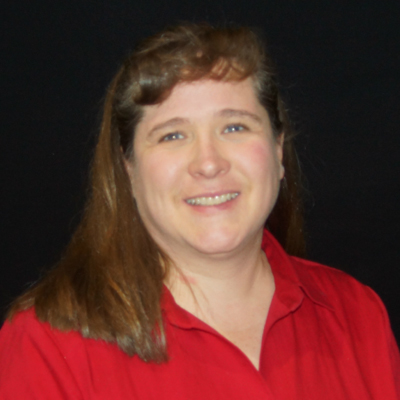 Tracy Zhykovich
Title: Truth in the Church: How much is enough?
Thesis: The church should be willing to stand unapologetically for the whole truth of Scripture, and not only a few core doctrines.
She's a career missionary, part-time minister. She was born in MN and raised in the Church of God, Faith of Abraham. She served as a missionary in Russia for 20 years. Her website engages in internet evangelism, helping to strengthen and encourage scattered brethren around the world. She's president of the MN Missionary Society and runs an equine ministry/business (www.hh-familyfarm.com). She lives in Oak Park, MN with her husband and 3 children.