Dennis Baldwin
Biography: For 30 years he pastored at Grace Fellowship Church of God in Front Royal, Virginia and also pastor in Illinois, North Carolina. Dennis was mentored by Pastor Z. B. Duncan in Lenoir, North Carolina and by the Church of the Resurrection Hope elders and leaders. He is licensed and ordained by his home church in North Carolina, by the Southeast Conference of the Churches of God and by the Church of God General Conference.
Sunday sermon: "Seed Sown Among Thorns." Some receive the Word of the Kingdom with a joyful heart. What happens next?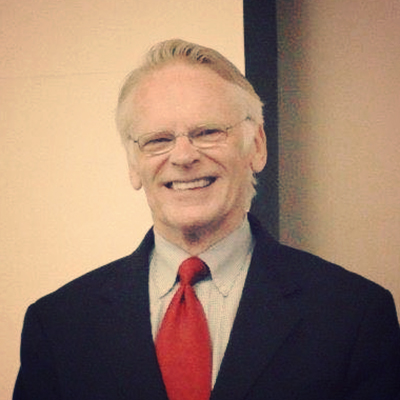 Anthony Buzzard
Biography: Born in Surrey, England; educated at Oxford University and Bethany Theological Seminary. MA in theology and modern languages. Part-time staff of Atlanta Bible College. Anthony continues to write, teach and travel, fulfilling a life-long desire to make the best of Bible scholarship available to the wider churchgoing public. Served as co-editor of A Journal from the Radical Reformation. Married to Barbara with three daughters.
www.wikipedia.org/wiki/Sir Anthony Buzzard

Sean Finnegan
Biography: Sean Finnegan is the president of Living Hope International Ministries (lhim.org), a biblical unitarian network of churches and fellowships. He's also the host of Restitutio (restitutio.org), a weekly podcast focused on restoring authentic Christianity. He lives in the Albany-area of New York with his beautiful and talented wife, Ruth, and their four boys. He holds an MTS in Early Christian History from Boston University, a BA in Theology from Atlanta Bible College, and a BS in Computer Engineering from Rensselaer Polytechnic Institute.
Title: Why I No Longer Use the King James Version
Thesis: As a young Christian, I read and studied the King James Version of the Bible exclusively, because I sincerely believed it was the most accurate English translation available. Even though the Shakespearean language and arcane vocabulary impeded my comprehension, I pushed through, thinking it was all worth it. I wasn't going to sell out to some dumbed-down modern version for the sake convenience. However, later on, when I learned that the oldest Hebrew and Greek manuscripts weren't discovered until the nineteenth and twentieth centuries, well after the KJV came about, I began to doubt my confidence in the venerable KJV. This presentation will cover two major flaws in the KJV and explain why newer translations are often more accurate.

J.Dan Gill
Biography: J. Dan Gill is editor-in-chief at 21st Century Reformation and author of The One: In Defense of God. J. Dan is a graduate of the University of Tennessee. He has done course work in biblical languages at Vanderbilt Divinity School and Belmont University. Much of his academic work has been in the field of church history.
Title: Saved by Whose Works?
Thesis: Is the view that Christians are "not saved by works" an accurate understanding of this aspect of Soteriology? This presentation explores views of Jesus, Paul and other NT figures regarding this important question.

Kenneth LaPrade
Biography: Ken holds a B.A. in Religions from Southern Methodist Univ. (S.M.U.) 1975. He has been a Bible student since 1972 in several U.S. locations, Spain, and Mexico. He has worked as a Language Arts school teacher, specializing in helping kids with behavioral issues for 35 years. He's married to Luz del Carmen. They have been blessed to raise 3 sons while working as teachers and pastors of home churches on both sides of the border, in Juarez, Mexico and El Paso, Texas.
Title: New Covenant Identity Markers - and Empathetic Apologetics
Thesis: Faithful Bible readers can see clearly how old covenant identity markers, which distinguished devout Jews from their Gentile neighbors, ceased to be applicable to new covenant Messiah people. What kind of "new" identity markers now serve to designate the reconfigured faithful to YHWH and His Anointed One? How are such distinctive identity markers vital in bearing authentic fruit? How did Paul's early letters carry Jesus' kingdom "covenant" realities to an international, spiritual family? Does Christian empathy play a role in helping others come into the family and growing in its new covenant truths?

Joe Martin
Biography: As of January 7, 2017 Joe is retired as President and Executive Director of COGGC. He's still teaching through Zoom, distance learning, at Atlanta Bible College. Joe and Rebekah moved to Arizona to be near family. He received his doctorate from Columbia Theological Seminary, and one of his masters is from Fuller Theological Seminary. He recently published on Amazon, a short book, Simply God, YHWH 6,828. He still teaches and preaches at different times.
Title: MIND THE GAP! Jesus the Christ or Jesus the God?
Thesis: In N.T. Wright's book, Simply Jesus, he says there are "two myths" that swirl around, the "classic Western Christian myth about Jesus," and the "new classic modernist myth" that "Jesus was just an ordinary man." (p.17) Kuschel (Born Before All Time?) quotes Lessing, "That, then, is the ugly, broad ditch which I cannot get across, however often and however earnestly I have tried to make the leap." (p.30) Can we make the leap biblically, from Jesus to God the Son? I do not think that is necessary! We need to "Mind the Gap!" Biblical Unitarian Christology is placing Jesus in truth where he belongs, at the right hand of God. "…The enlightened, critical historian inevitably finds a deep ditch between the Jesus of history and the Christ of faith." ( Crispin Fletcher-Louis, Jesus Monotheism, p. 78) Did Jesus ever think he was God? Find out Dr. Larry Hurtado's answer!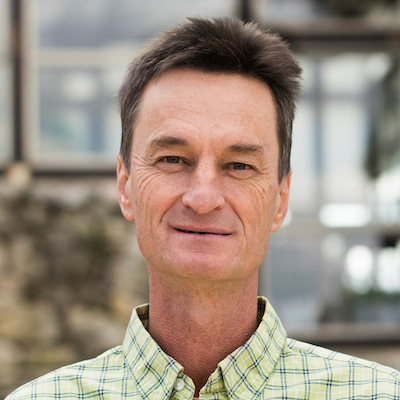 Bill Schlegel
Biography: Bill taught Bible in Israel for over three decades, first at Jerusalem University College and then at The Master's University, Israel Bible Extension. He's the author of the Satellite Bible Atlas. Just over a year ago Bill came to the understanding that the LORD is one, and Jesus the LORD's human Messiah. He's married to Stephanie. They currently live in TN with the 2 youngest of their 5 children.
Title: Five more problems with the Trinity and "Deity of Christ"
Thesis: As a follow up to a lecture given by Sean Finnegan some years ago called "Five Major Problems with The Trinity", Bill Schlegel will look at "Five more problems with the Trinity and "Deity of Christ"". The first problem on Schlegel's list is the Trinitarian claim that while Jesus "took on humanity", he was not a human person. Trinitarians have called their theory the "anhypostasis ("without person") of God the Son".

Dale Tuggy
Biography: Dale (PhD, Brown) was a professor of Philosophy from 2000-2018. He has published peer-reviewed articles on Trinity theories and other topics. He now works outside of academia in middle Tennessee, where he lives with his wife and three children.
Title: The Context of the Prologue of John's Gospel
Thesis: I will discuss how the relevant contexts of Johannine writings, the OT and ideas current in 2nd Temple Judaism should affect how we interpret John 1. I will also mention the Socinian and trinitarian interpretations.

Carlos Xavier
Biography: From agnostic to Christian unitarian
Title: A Brief History of Spiritual Gifts
Thesis: 1. Have NT gifts like prophecy, healing, tongues continued or ceased? 2. If they continue, do claimants meet the biblical standards as we non-trinitarians understand them?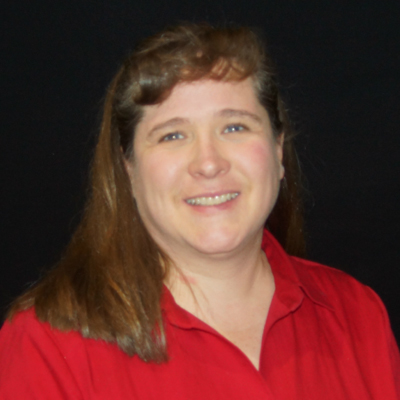 Tracy Zhykovich
Biography: Tracy is a career missionary who served in Russia for nearly 20 years. She continues to serve alongside many scattered brethren and helps to encourage and strengthen them. Her website engages in internet evangelism and connects believers around the world. She's president of the MN Missionary Society and runs an equine ministry/business (www.hh-familyfarm.com). She lives in Oak Park, MN with her husband and 3 children.
Title: Living and Holy Sacrifices. Body & Mind
Thesis: Christians are called by Christ to walk as children of light and offer their lives as living and holy sacrifices.